ARCA Annual General Meeting 2018
14th August 2018
The Asbestos Removal Contractors Association (ARCA) will be holding its Annual General Meeting (AGM) on Friday 5th October 2018.
Members of the Association are invited to join the AGM which will be held, for the second year, at the Lords Cricket Ground, London.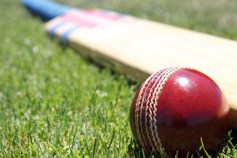 During the meeting members will hear from the Chairman, Chief Executive and ARCA staff members on the activities of the Association over the last 12 months.
Also, this year ARCA is pleased to announce that Daniel Barrowcliffe, Asbestos Scientist for the HSE's Fibres and Minerals Team, will present on the recent HSE research project on asbestos exposure and work practices in the licensed asbestos removal industry.
Following the meeting members will be served a three-course lunch, after which they can sit back and listen to Iain Lee, host of 'The Late-Night Alternative' on TalkRadio and contestant in last year's 'I'm a Celebrity Get Me Out of Here'.
ARCA Members can book to attend the AGM by completing and submitting a reservation form which is available here