ARCA Training - Remote Asbestos Training Courses
ARCA offers a range of remote training courses for asbestos removal operatives, supervisors and managers. All training courses are delivered by a qualified trainer with extensive industry knowledge and experience.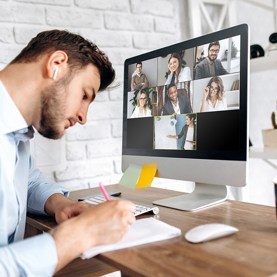 Remote training courses have a number of benefits:
All theory elements covered
Limited numbers enable high levels of interaction
Direct dialogue with opportunities to interact with fellow attendees
Sessions delivered via Zoom with ample screen breaks
No need to travel to a training centre
To attend a remote training courses a candidate will require: access to a device capable of running the Zoom app and candidates will need a unique email address to which the training details can be sent.
By using the navigation on the left of this page you can find information on a specific remote training course and book your place online.