Support
ARCA is committed to providing the best support and advice to its members by continually developing specialist services.
For over 40 years, ARCA has supported asbestos removal contractors, providing guidance and advice, and taking up numerous initiatives to help move the industry forward, promoting professionalism and high standards…read more>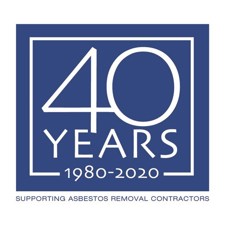 Asbestos Removal Contractors Association is able to offer a unique range of services, which has been developed to provide expert support for the management of safe operations in the licensed asbestos industry. Our team of experts in asbestos management, auditing and Health & Safety Executive (HSE) licensing requirements, provide a unique knowledge pool for members to call upon.
Our specialists can assist by reviewing your management systems and procedures in preparation for licence renewal, as well as offering advice when communicating with regulators … and more.
Further information on our support services can be found by using the navigation on the left side of this page and by viewing our services flyer.
We regularly produce Guidance Notes to assist in the practical application of legislative requirements.  Guidance Notes on a variety of asbestos related subjects are available as free downloads.
Delivering sound advice and information, in a professional, confidential and timely manner: this is ARCA's commitment to its members.
  "I was extremely pleased with the service provided by ARCA. The knowledge and insight was invaluable – a real benefit for us"
 
Need some advice … call us on 01283 566467 to discuss the best way forward.