ARCA Enhance Site Audits of Members
31st January 2017
Asbestos removal contractors need to participate in ARCA's audit scheme, which requires two satisfactory site audits every year, to join and maintain membership of the Association.
The Asbestos Removal Contractors Association (ARCA) introduced an audit scheme in 2000 to support members' performance and therefore maintain standards.
Audits are a method of checking and monitoring both good management and good risk control, and can provide reassurance for all parties; contractors, HSE, ARCA and end-clients; of compliance with relevant legislation.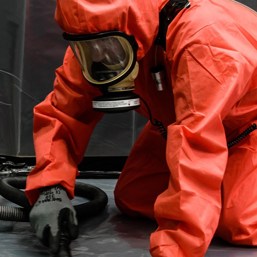 January 2017 sees ARCA enhances its audit scheme to take a further step towards supporting consistent high standards. Members still need to complete two satisfactory site audits every year, however, ARCA audits are now unannounced.
"Reaction from members has been very positive, as this is another element to support their management systems and to demonstrate their performance on any site at any time," stated Steve Sadley, Chief Executive of the Asbestos Removal Contractors Association.
"Already a major UK end-client has welcomed the unannounced element of ARCA audits, committing to allowing our auditors onto any of their sites."
The Health and Safety Executive (HSE), who regulate this licensed industry, require asbestos removal contractors to work to exemplary standards at all times. Now ARCA members (excluding Ireland) will not have prior knowledge of when, or where, an ARCA auditor will be assessing their performance. Therefore, they will need to be prepared, at all times, to demonstrate how the job has been planned and how the plan is being implemented.
Being unannounced, ARCA site audits are now an even stronger system of reassurance for all parties, including end-clients.
Members of ARCA can be found here