ARCA introduced unannounced audits to the industry – Two years on
5th March 2019
Supporting high standards and good practice across membership
ARCA's commitment to maintaining standards can be seen over the years, especially through the development of the Association's site audit accreditation scheme. Two years ago ARCA enhanced the scheme by becoming the only organisation to introduce unannounced audits as standard in the industry. Thereby taking a further step towards supporting consistent high standards and a higher level of reassurance.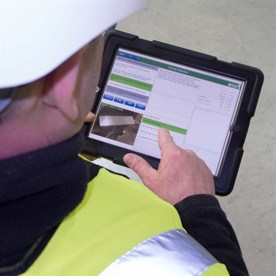 "Moving to unannounced site audits was a huge change, but one that has been embraced by our members. It is very satisfying to see that, after running the unannounced scheme for two years, the overall results are nearing those when members were notified in advance of a site audit. The results for ARCA and members, in fact for all parties, are very positive," stated Steve Sadley, Chief Executive of ARCA.
ARCA's policy means that members still need to complete two satisfactory site audits every year (in place since 2000), however, these audits are now unannounced. Meaning ARCA members (excluding Ireland) have no prior knowledge of when, or where, an ARCA auditor would be assessing their performance. Therefore, being unannounced, ARCA site audits are an even stronger system of reassurance of standards for all parties.
"We recognised the value of unannounced audits so approached the HSE and negotiated access to information from the licensed contractors' notification form (ASB5), on a weekly basis, indicating who would be removing asbestos where and when. We then ran a pilot in 2016 before making unannounced audits standard in January 2017."
"We took the realistic assumption that the change to 'no prior notice' of a site audit would inevitably see an initial dip in overall results (grades), as that is completely understandable when a new dimension to any scheme is introduced," commented Steve Sadley.
"Over the first year we did see a small dip in the number of members gaining an upper grade. Then in the second year (last year) we saw a significant increase in the top grade being awarded compared to previous years, which is very encouraging as shows many companies have moved up the grade scale, even when audits are unannounced."
"As far as I'm aware, no other trade association for asbestos removal contractors carries out a policy of conducting completely unannounced site audits or as many as ARCA does. In fact, I believe we are the only trade association to run this type of audit scheme across any premissioning regime."
Steve Sadley concluded, "Even though we are still taking a financial hit on running this scheme,* it is a price ARCA is willing to pay to run this unrivalled audit scheme so maintaining high standards across membership."
* with the basic information received ARCA auditors can arrive at some sites which are not at a stage of removal work suitable for auditing - last year this was around 25% of site visits.