ARCA joins the Contamination Expo Series 2017
21st February 2017
Association supports event in its second year - ARCA, the UK's leading association representing asbestos removal contractors, has signed up to the Contamination Expo Series 2017 to be held on 27-28 September at ExCel London.
The Contamination Expo Series was launched last year to tackle solutions to contamination across six sectors, including hazardous waste.
"Last year we were very pleased with the results following attending the first Contamination Expo," commented Steve Sadley, Chief Executive of ARCA. "We had a successful event meeting both members and potential members, and talking to end-clients from different sectors, therefore joining the event again this year was an easy decision."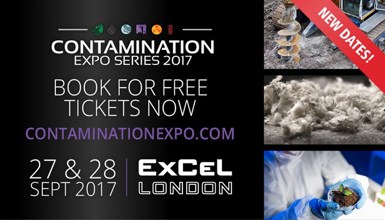 "This event will give us a platform to continue communicating how to safely manage asbestos, highlighting property owners and managers' legal responsibilities, and how ARCA and its members can support them. Also, it will be an opportunity to promote the Association's aim of continually raising professional standards and how ARCA membership is a means of reassurance for end-clients."
"We are delighted to have the support of ARCA again this year as having asbestos experts at the event is crucial," stated Daniel Rogers, Event Director of the Contamination Expo Series. "We will work closely with this leading trade association to help drive the messages about asbestos to the professionals involved in managing the health and safety risks associated with asbestos in buildings."
This year, due to the expansion of the event, it is to take place on the earlier dates of 27th and 28th September 2017. Entrance to the exhibition will be free - tickets can be ordered on the event's website - and will feature free to attend seminars.