ARCA joins the Contamination Expo Series 2018 - New date and venue for Expo
5th June 2018
ARCA, the UK's leading association representing asbestos removal contractors, will be exhibiting at the Contamination Expo Series on 12 - 13 September 2018 at the NEC Birmingham.
This is the third year the Contamination Expo Series has been held, however it is the first year the Expo will be at the NEC.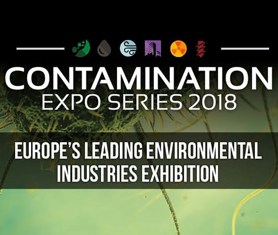 The event will be made up of seven sectors, including hazardous waste and land remediation, all focussed on providing information on, and solutions for, contamination issues.
"For ARCA the event provides a platform to continue communicating how to safely manage asbestos, highlighting property owners and managers' legal responsibilities, and how ARCA and its members can support them," comments Steve Sadley, Chief Executive of the Asbestos Removal Contractors Association (ARCA).
"One of our aims is to continually raise professional standards across the industry; developing and delivering training and qualifications (competency), and last year saw ARCA members' site audits (two per year) becoming 'unannounced', so strengthening this method of reassurance for all parties, including end-clients."
"We are delighted to have the support of ARCA again this year as having asbestos experts at the event is crucial," stated Daniel Rogers, Events Director of the Contamination Expo Series. "Having the attendance of this leading association will help drive the messages about asbestos to the professionals involved in managing the health and safety risks associated with asbestos in buildings."
Entrance to the exhibition and seminars is free - tickets can be ordered at www.contaminationexpo.com