ARCA launches online training certificate checker
28th November 2019
Today the Association announced that the ability to validate copies of ARCA training certificates is now available online.
The Certificate Checker is a verification tool developed to support the asbestos removal industry by enabling original training certificate information to be viewed online, so providing proof that the certificate copy given to a contractor or agency is valid.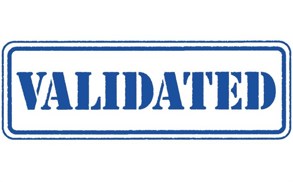 "It has been reported to us that across the industry some copies of training certificates do not provide confidence of the certificate's authenticity," commented Steve Sadley, Chief Executive of ARCA.

"Therefore, we decided to support the industry by developing an online checker, so all copies of ARCA training certificates can be verified quickly and easily."
This new online tool is available to ARCA members, non-members and individuals, who would like to check the authenticity of an asbestos removal operative, supervisor or manager's ARCA training certificate.
Certain information on a certificate is required, including the individual's unique ARCA ID number. When all the information has been inputted, the tool will check the information against the ARCA database, and if validated the original certificate information can be viewed on screen.
Need verification, use the ARCA Training Certificate Checker