ARCA News Magazine Spring 2017 available online
4th April 2017
This 60 page issue includes an update on transportation of asbestos waste, ARCA site audits go electronic, ARCA joins Contamination Expo 2017 and funds raised by members are presented to charities.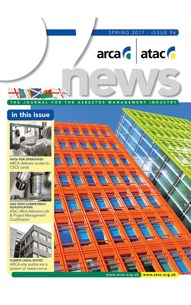 ARCA News Magazine Spring 2017 available online
Also, end clients can read about their legal responsibilities on managing asbestos and how ARCA site audits provide reassurance.
Did you know that ARCA offers a complete NVQ solution for asbestos removal operatives?
Don't miss reading the latest issue of ARCA News, the journal for the asbestos management industry