ARCA News magazine Spring 2022 now online
29th March 2022
Read an overview of the Parliamentary Work and Pensions Committee inquiry of HSE's approach to asbestos management and the evidence ARCA/ATaC provided after being contacted for the industry view.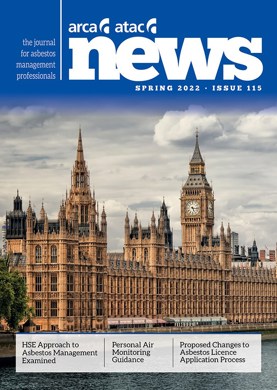 This issue also covers guidance on personal air monitoring and welfare responsibilities, as well as, how the implementation of the Analysts' Guide Edition 2 will impact licensed asbestos removal work.
Keep up to date with ARCA news and HSE's proposed changes to the licence application process.
The ARCA News magazine is a must read for asbestos management professionals … available here