ARCA presents HSENI Asbestos Seminar
27th March 2018
ARCA was invited by the Health and Safety Executive for Northern Ireland (HSENI) to address their Asbestos Updates Seminar on 15th March 2018.
During the day numerous topics were covered, with particular emphasis on Plans of Work for licensed asbestos removal contractors.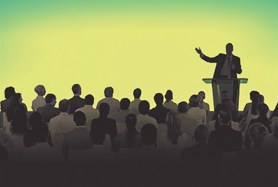 One of the key objectives of HSENI is that the relevant parties 'control risk together', and ARCA was delighted to contribute with presentations on Plan of Work Perspectives, Ensuring Plans of Work are Suitable & Sufficient, and Measuring Performance.
"It was a privilege to share some of our perspectives regarding Plans of Work," commented Geoff. "It was interesting and significant to hear many of the same points highlighted in presentations by HSENI, creating a strong message of unity in the perspectives of the enforcing authority and the UK's leading trade association for asbestos management".
ARCA typically assess over 500 Plans of Work per year, reviewing them against legislative requirements and guidance when processing applications for Association membership, during unannounced and scheduled site audits, and during licence renewal preparation discussions with members.
The importance of Plans of Work cannot be over emphasised. They are prepared in order to address all of the site specific requirements of each individual asbestos removal contract undertaken, and form the instructions to site teams as to how the work is to be carried out.
"ARCA site audits not only assess Plans of Work against industry requirements, but also the compliance of site teams in carrying out the work in accordance with the Plan," stated Geoff.
Further information on the topics mentioned is available on the ARCA website: membership, site audits, licence renewal preparation services, and risk assessment & plans of work training course.