ARCA strengthens in-house audit team
18th May 2022
Last month a new auditor joined the ARCA in-house audit team to support the fulfilment of membership site audits, as well as the increasing number of additional audits members are booking with ARCA.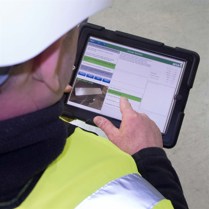 All members of the team are experienced in auditing and have industry backgrounds, so Jack Jefford fits well into the team with over 10 years' experience working in the licensed asbestos removal industry, including being the site contact for some very large projects across the South of England.
The team of four support different geographical areas, with Jack now supporting ARCA in the South East region.
"I'm delighted Jack has joined the team. His knowledge and experience has enabled him to pick up the role very quickly, as he understands what to look for," commented Juliette Church, Site Audit Manager for ARCA.
"Having another auditor, we are now a team of four, is going to be a great support for us and our members, as we continue to see an increase in extra site audits being requested by members as part of their performance management programmes."
In 2021 ARCA saw an increase in the number of additional audits carried out for members compared to the previous year. This year that number could be exceeded.
On the ARCA website there is further information on membership audits and additional site audits