ARCA to attend Career Fairs for the Armed Forces Community
12th May 2022
ARCA will be attending two career fairs organised by the British Forces Resettlement Services (BFRS), to support those leaving the armed forces.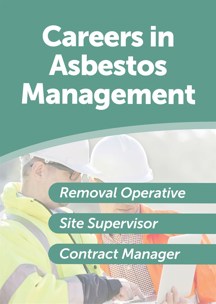 These events, in Leicester and Catterick, will give the Association and Members the opportunity to highlight and discuss the job and career opportunities across the asbestos management industry, and the training that can be provided.
ARCA to attend Career Fairs for the Armed Forces Community
Experts from ARCA and from member businesses, will be on hand to talk through all the roles and career paths available. For example, starting as a removal operative moving to a site supervisor and progressing on to become contracts manager.
Also, the team will be able to explain the training courses and qualifications the Association delivers for each role, such as the three-day training course for new asbestos removal operatives.
ARCA members have businesses located across the UK, so wherever you are based there could be a new opportunity on your doorstep.
On the BFRS website ARCA has a virtual stand and employment opportunities with member companies.
Come and talk to ARCA at the BFRS Career Fair on Thursday 16 June at the Leicester Racecourse. Pre-register here