ARCA to deliver keynote speech at the EAF conference
21st June 2017
The Asbestos Removal Contractors Association (ARCA) will be supporting this years' European Asbestos Forum (EAF) Foundation conference by delivering the keynote speech.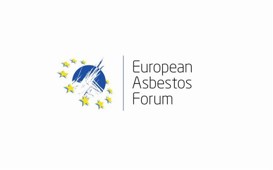 Steve Sadley, Chief Executive of ARCA, will discuss the role of a trade association in the asbestos removal industry, covering points such as, developing tools for the industry; providing the best support to assist members in good practices and end-clients in the safe management of asbestos, which all drive continual improvement and professionalism throughout the industry.
The EAF Foundation was formed in 2014 to focus on improving professional networks and exchanging the best and newest of knowledge regarding all matters related to asbestos, across borders and sectors – as every country in the world has asbestos problems.
This year the EAF Foundation conference will focus on 'Asbestos and Industry', and is being held on 26th September, at the Hilton Canary Wharf Hotel in London. More details can be found at www.europeanasbestosforum.org