ARCA to exhibit at Contamination Expo 2021
3rd June 2021
Today, ARCA announced that the Association will be exhibiting and speaking at the Contamination Expo 2021 on 22-23 September at the NEC, Birmingham.
At the event, the Asbestos Removal Contractors Association (ARCA) will promote awareness of asbestos, and how this hazardous material should be managed to reduce the health risks to workers and the public.
ARCA will communicate how it has taken further steps to promote professionalism and high standards in the industry. Including how member contractors now require not two but three satisfactory unannounced (no prior notice) site audits each year to maintain membership.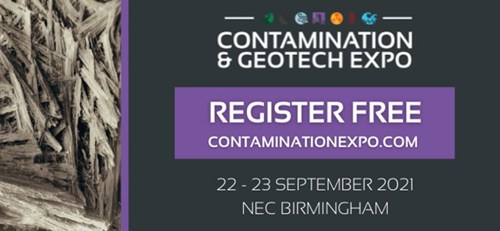 Also, in September 2020 ARCA launched, the Asbestos Labour Feedback App (ALFA), the first of its kind in the industry. ALFA enables member contractors to rate the performance of agency asbestos removal operatives working on their sites. With an operative's overall performance rating providing added reassurance of competency to the contractor.
"Having platforms to promote good practices when managing asbestos in buildings and demonstrating how ARCA and members can support premises owners and duty holders, is important to support health and safety of workers and the public alike," commented Steve Sadley, Chief Executive of ARCA.
"It has been very rewarding to receive positive feedback on our commitment to unannounced site audits, development of remote training courses and ALFA. In fact, we are currently further developing ALFA to allow member contractors to use it as part of their internal TNA programmes."
Visit ARCA on stand 4-K60.
Entrance to the exhibition and seminars is free - tickets can be ordered here.