Asbestos to be a Key Topic at AGSM 2018 Conference
31st January 2018
ARCA, the UK's leading association representing asbestos management companies, will be exhibiting and speaking at the AGSM National Conference 2018 to support the housing sector in managing the risks from asbestos.
This conference, held by the Association of Gas Safety Managers on 25-26 April in Hinckley, Leicestershire, is the only UK event dedicated to informing and supporting the role of compliance managers across the social housing sector.
To support the safe management of asbestos the ARCA conference session, 'Managing the Risks from Asbestos', will cover asbestos management, from surveying for asbestos to the removal of asbestos containing materials, and how to choose a competent removal contractor.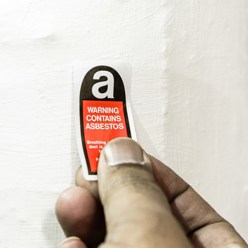 Also, the legal requirements will be covered, including the requirement to have an asbestos management plan and effective communications, so those who need to know, do know where asbestos containing materials are. This could include in-house maintenance teams and external contractors, such as, utility installers.
Sarah Haslam, of the Asbestos Removal Contractors Association (ARCA) comments "We are delighted to support the AGSM National Conference this year, as it offers us the opportunity to communicate the hazards of and the effective management of asbestos."
"Asbestos is the greatest cause of work-related deaths in the UK, so it is vital that organisations take the risks from asbestos seriously and deal with asbestos in a controlled and safe manner."
"Having ARCA on board means we can work closely with this leading trade association to help drive the messages about managing asbestos correctly and safely," stated Claire Heyes, CEO of the AGSM and AESM. "Having asbestos experts at the event will support a key topic of concern raised by our members."
Full details on the AGSM National Conference and Exhibition can be found at www.gassafetyconference.co.uk
-end-
Further information
Asbestos, a hidden killer, is the biggest occupational disease risk to construction workers in the UK, with currently approximately 5,000 asbestos related cancer deaths per year (ref HSE Asbestos Related Diseases Nov 2017).
As the UK's the leading trade association in the field of asbestos management services, ARCA's mission is to give the best possible service and support to assist members and customers in providing safe, effective and ethical management of asbestos, thereby safeguarding the public.
To support members and their customers, ARCA delivers industry-leading training, undertakes unannounced audits of asbestos removal sites, and provides guidance on managing risks from asbestos and the legal responsibilities.