Association retains ISO accreditation with clean report
2nd March 2022
The Association successfully retains certification to ISO 9001:2015, following an audit which identified no non-conformances and no opportunities for improvement.
The auditor from NQA commented in his report; 'The QMS continues to be comprehensive, meets the needs of the Association and provides the required level of control. The Association's context is well defined, leadership has been effectively demonstrated and commitment levels are evident. This is reflected in the levels of compliance with requirements and operational control evident at the Association which is consistent with the risks and opportunities identified.'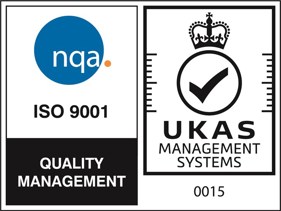 "This audit demonstrates that we have continued, while still working under some extraordinary circumstances, to meet the required level of quality when delivering services," stated Steve Sadley, Chief Executive of the Asbestos Removal Contractors Association.
"All staff work to the quality management system, and everyone is responsible for the quality of their own work, so I thank everyone as they all played a part in this success. A special thank you, goes to Matt Boulton who took over the responsibility for the quality management system at the end of June last year, so this was his first audit. An excellent achievement."
Being an organisation delivering various services to members, the Association is proud to have been following the ISO 9001 quality management standard, and undertaking annual audits, for the last 17 years.
The Association's quality management system (QMS) describes the approach, procedures and processes to be followed in order to demonstrate the Association's ability to consistently provide quality membership, training and auditing services. The standard also assesses leadership, the organisation's goals and how these will be achieved, as well as risk-based thinking.