Association transitions to new ISO9001:2015 with flying colours
27th February 2018

After working towards and developing procedures to transition from ISO9001:2008 to the new ISO9001:2015, earlier this month the Association gained certification to the new standard with no non-conformances or opportunities for improvement identified.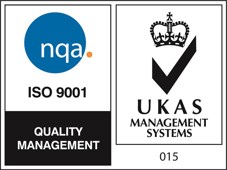 The Association has followed and been audited under the ISO9001 quality management system for the last thirteen years. The ARCA quality management system (QMS) describes the approach, procedures and processes to be followed in order to demonstrate the Association's ability to consistently provide quality membership, training and auditing services.
This new standard includes more emphasis on assessing leadership; what are the organisation's goals and how will these be achieved. Also, there is more on risk based thinking; ability to look at the bigger picture to see and take action on any risks to the business, as well as opportunities.
The auditor from NQA commented in his report; 'the QMS was found to be comprehensive and continues to meet the needs of the Association.'
"I'm delighted to say ARCA obtained this new standard with no issues reported," commented Steve Sadley, Chief Executive of ARCA. "The team has worked hard over the last twelve-months to transition to this new standard, and the result of the audit highlights our commitment to continually deliver a first-class service."