First NVQ for Asbestos Removal Supervisors now available
22nd May 2018
Now Supervisors need just one qualification to obtain a Gold CSCS card
ARCA, the UK's leading association representing asbestos removal contactors, announces the availability of the first NVQ for asbestos removal supervisors.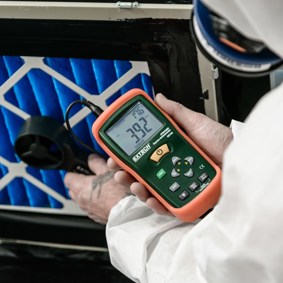 The Level 3 NVQ Diploma in Supervising Licensed Asbestos Removal (Construction) has been developed by ARCA specifically for asbestos removal supervisors, following consultation with industry, and certificated through RSPH (awarding body).
First NVQ for Asbestos Removal Supervisors now available
Now asbestos removal supervisors can gain one qualification, rather than two, to obtain a gold CSCS card, saving businesses time and cost.
"As the leading association, supporting our members and the industry by developing one encompassing qualification for supervisors was our goal," commented Satish Patel, Training Manager for ARCA.
The Sector Skills Council (SSC, CITB) agreed ARCA could review the framework of the Occupational Workers Supervisory NVQ to see how it could be tailored for the asbestos removal industry. After this review and selection of the learning units to be included in the qualification, industry was consulted to ensure the content verified the knowledge and understanding required to carry out a supervisor's role and responsibilities
"Feedback was very positive, with the qualification content confirmed, so we worked with RSPH to complete all documentation and I carried out a pilot of the on-site assessment process," stated Satish Patel.
"Having the support of the SSC, the industry and also RSPH, ARCA is now delivering a specifically designed qualification for asbestos removal supervisors."
For full details on this NVQ and the units covered please visit the Level 3 NVQ webpage