First Performance Rating App for Asbestos Labour launched by ARCA
1st September 2020
Rating App to Support Quality of Agency Operatives for Members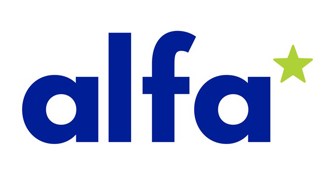 Today the Asbestos Removal Contractors Association (ARCA) announced the availability of a performance rating app for short-term asbestos removal operatives.
The Asbestos Labour Feedback App, ALFA, the first of its kind in the industry, enables ARCA member licensed asbestos removal contractors to rate the performance and behaviour of operatives supplied by ARCA labour supply members.
Having an overall performance rating available for an operative, as well as certificate information, available in one App, will provide the contractors with a better understanding of the competency of an agency operative before he/she arrives on site.
The App enables ARCA member licensed asbestos removal contactors to rate short-term operatives over nine categories. Ratings are requested on the last day of an assignment or every two weeks where applicable. All ratings, from various contractors over a number of assignments, are used to calculate the overall performance rating (calculated once five ratings received) for an operative, which is displayed by stars. An operative's overall performance rating, and average rating per category, is then available for an ARCA member contractor to view, if/when that operative is assigned by an Agency to that contractor's job, within ALFA.
ALFA, a web-based application, has been developed by ARCA to provide a number of benefits for all parties, including:
Reassurance of labour competence – being able to view an overall performance rating provides reassured of the competency and attitude of an operative.
Performance feedback – an ARCA Member Contractor can rate an operatives' performance across nine categories, with ratings used to calculate an overall performance rating.
Identifies training needs – feedback can support an operative's development and future selection.
Automated system – using ALFA labour supply agencies can manage jobs and assign operatives, and contractors can view assignments and operatives' information.
Certificate management – certificate information for operatives is immediately available within the App and ALFA highlights certificates due to expire, so supporting renewal management.
"The Association has a membership of virtually half of all licensed asbestos removal contractors in the UK, and many have told us that their biggest issue is the quality of labour. That is the competence, knowledge, skills and behaviour," commented Jason Davy, Chairman of the Asbestos Removal Contractors Association (ARCA).
"Therefore, supporting better performing labour became a key goal for us [ARCA]. The question was how? ARCA already delivers asbestos training, and has developed and provides qualifications, needed by the industry. So, we held discussions with some member contractors and labour supply members, which resulted in ARCA taking the initiative to resource the development of a performance feedback app."
The development has taken a huge effort from the ARCA team and the developers over the last 20 months. This has been due to the complexity of the requirements and the number of parties who can use the App. The development has been completed in phases with feedback along the way from Labour Supply Members. The initial pilot phase, supported by three Labour Supply Members, together with a number of ARCA Member Contractors, was recently completed successfully.
"A huge thank you to the ARCA team managing this development project, to the members who have supported this project and to the agency operatives who were part of the pilot."
Jason Davy, concluded, "I believe ARCA has delivered a very powerful App."
ALFA registration is available to all ARCA Member Contactors and Labour Supply Members' Operatives.
ALFA, the Asbestos Labour Feedback App, www.alfa.reviews