Know Your Responsibilities for Managing Asbestos Seminars
16th August 2016
ARCA will be supporting the ATaC 'Know your Responsibilities for Managing Asbestos' seminars being held on 28th September in Glasgow and 23rd November in London, as will the Health and Safety Executive (HSE).
The ATaC seminars will cover a number of subjects including the forthcoming analysts guide from the HSE, importance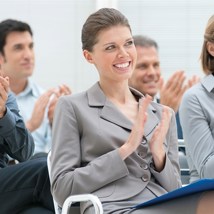 of asbestos exposure monitoring data, clients' duties under the CDM 2015 regulations, and duty holders legal responsibilities of managing the risks from asbestos.
These seminars will be invaluable to all those with the duty to manage asbestos, including; property owners, facility and estate managers, construction managers, health and safety professionals, as well as asbestos analysts and removal contractors; in sectors such as; construction, housing, education, local authority, NHS, retail and manufacturing.
For more information, and to book a place at one of these half day seminars, at just £35.00 plus vat per delegate, please visit 'ATaC Seminars'