Remote Risk Assessments and
Plans of Work course
Remote training on the assessment and management of risks, and the production of Plans of Work, for asbestos removal projects.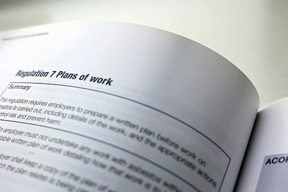 Provides the key knowledge to base when creating a suitable and sufficient Plan of Work for a licensed removal project is crucial as it needs to address all elements of H&S on-site. This course is for those candidates, such as contract managers and senior managers, with the responsibility for producing these plans, and thereby assessing and managing risks in relation to asbestos removal activities.
Find a course date in the table below and Book a place online now
If there is not a date that suits, chat to us online or call us on 01283 505777